An oasis of tranquility and serenity in the heart of the Medina of Marrakesh. The elegantly predominant white with touches of color creates a charming yet chic style which subtly embraces relaxation.
Meet up at the Riad Elisa main Patio before enjoying a delicious dinner at Max Restaurant, on your way to indulge at Elisa Spa or simply sit down at the Salon and enjoy reading a book surrounded by traditionally hand embroidered silk textiles which together with the soft rumor of the fountain and the sumptuous scent of the local flowerstransport you to the authentic Morocco.
IN THE HEART OF OLD MEDINA
The Riad is located in the district of Laaksour, one of the oldest parts of the medina. You can access the Riad directly by car. There are several guarded parking lots nearby.
The charming Dar El Bacha is only 200m away. You can walk through the souks to the Spice Square in 9 minutes and continue your exploration, quietly, to the inevitable Jeema Efna Square.
Quiet and bathed in sunlight, it is part of the tradition of Moroccan riads. It is designed so that you can have your breakfast or your meals around it while letting yourself be lulled by the light and the trees which contribute to create an atmosphere of peace and well-being to recharge your batteries.
The central fountain contributes to its soft and restful atmosphere.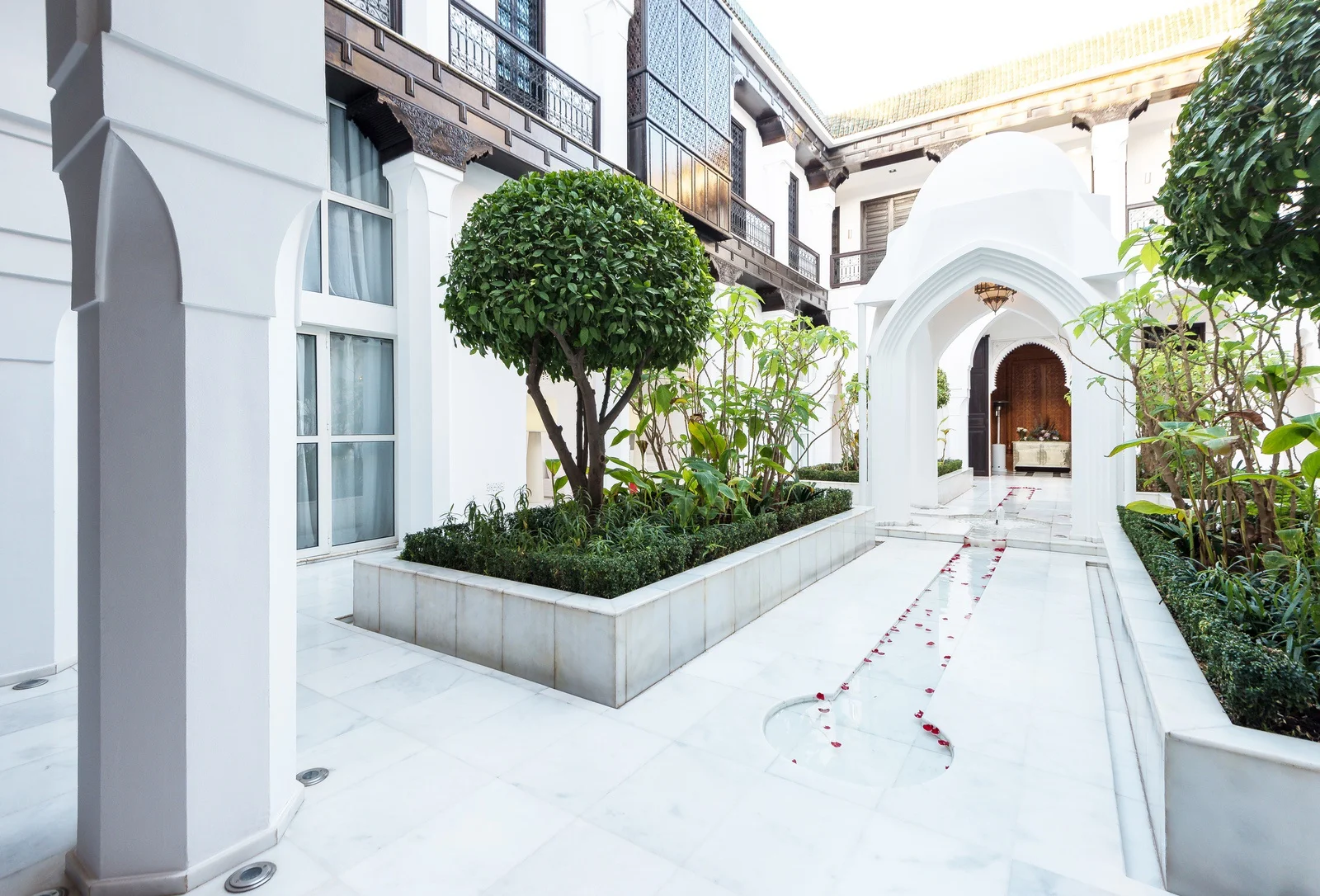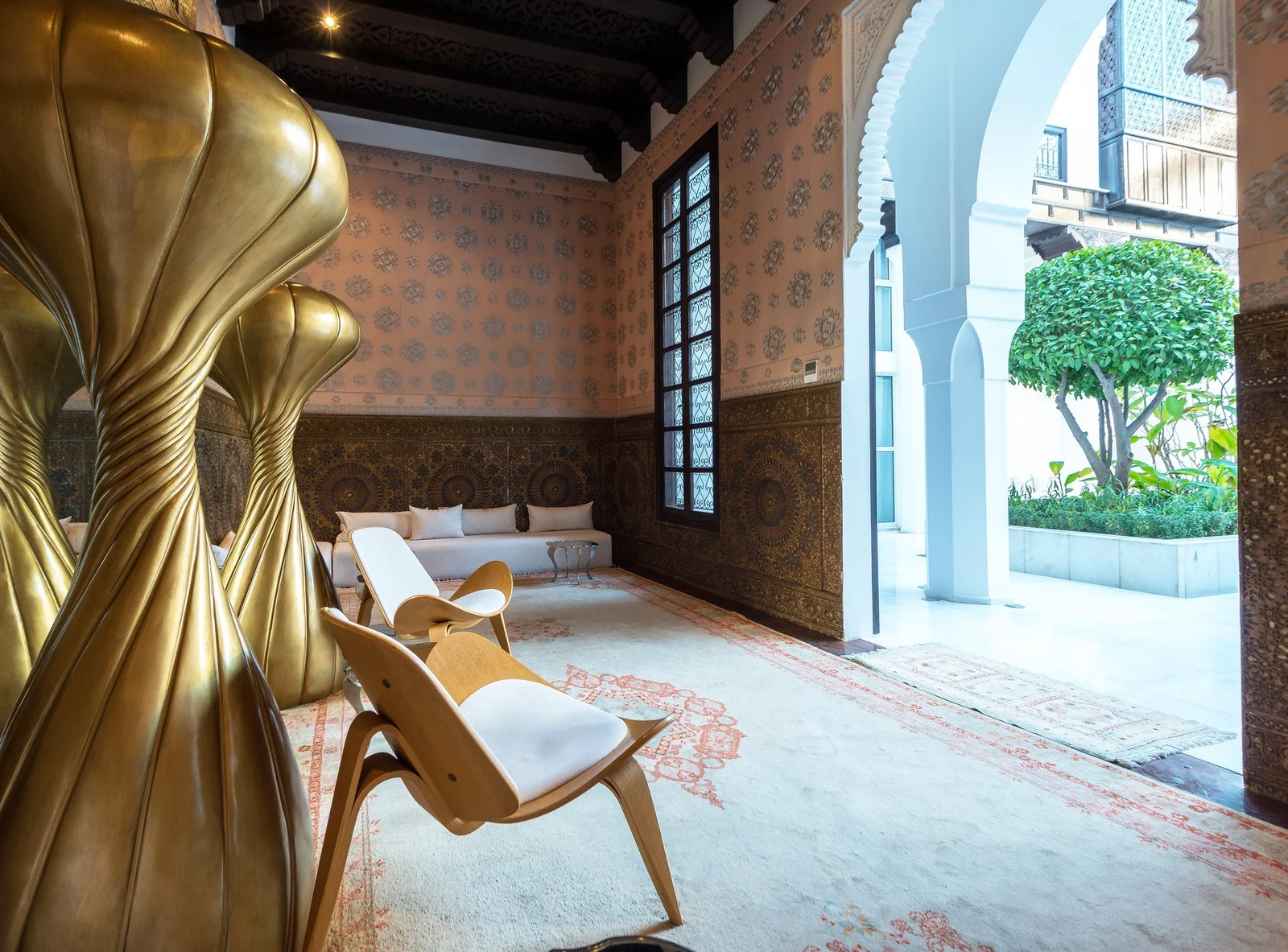 The Riad has several lounges opening onto the patio. The large living room will offer you a warm atmosphere for your meals in winter, in front of the fireplace and a corner relaxation provided in readings, board games and documentations on Marrakech and Morocco.
Beautiful and spacious, you will enjoy the sun of Marrakech on the deckchairs. A shower of refreshment is also available
Several shaded lounges under pergolas and a bar will allow you to relax and enjoy freshly made fruit cocktails. A dining area is also set up for your lunches and dinners on the roofs of Marrakech.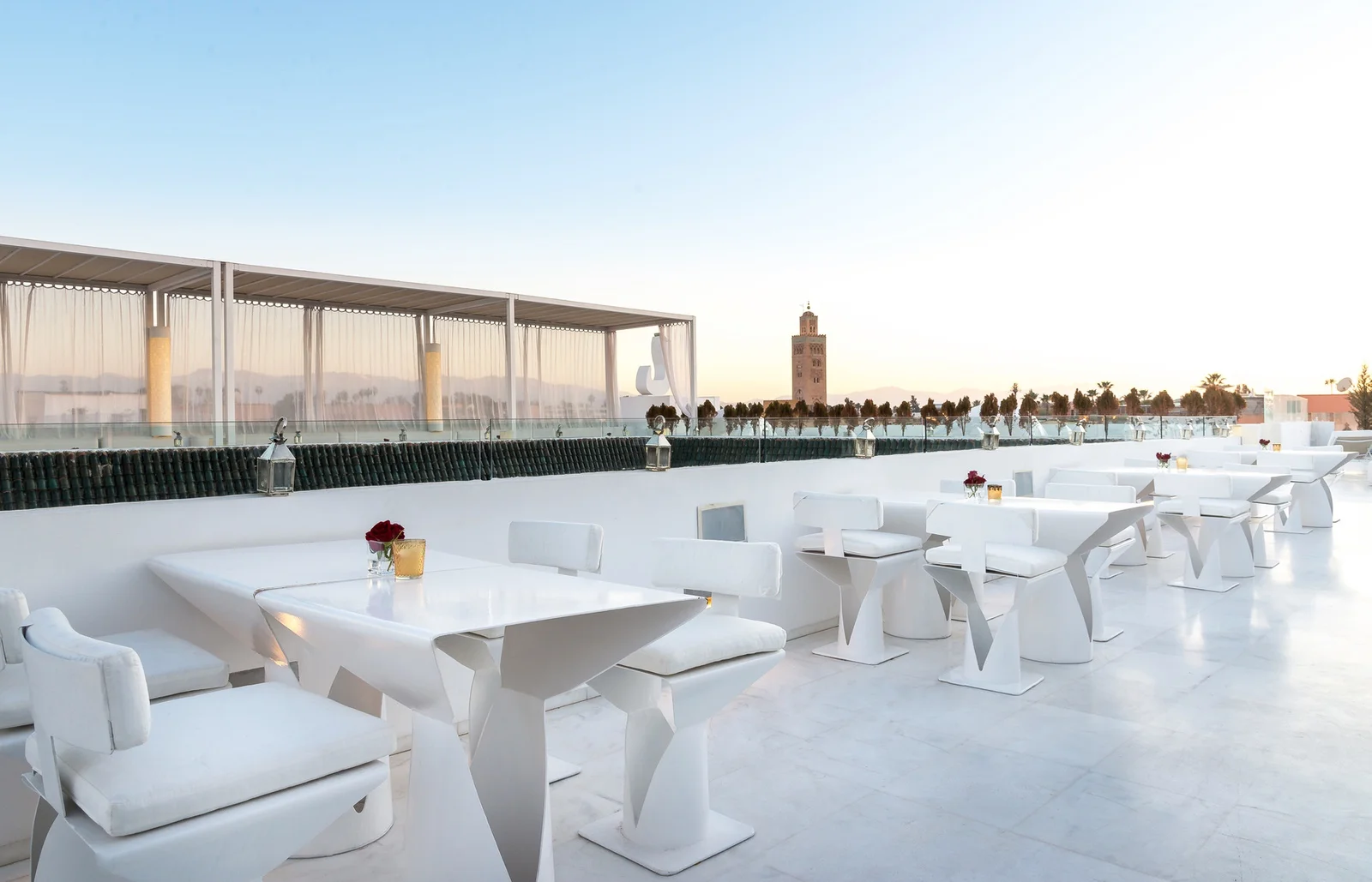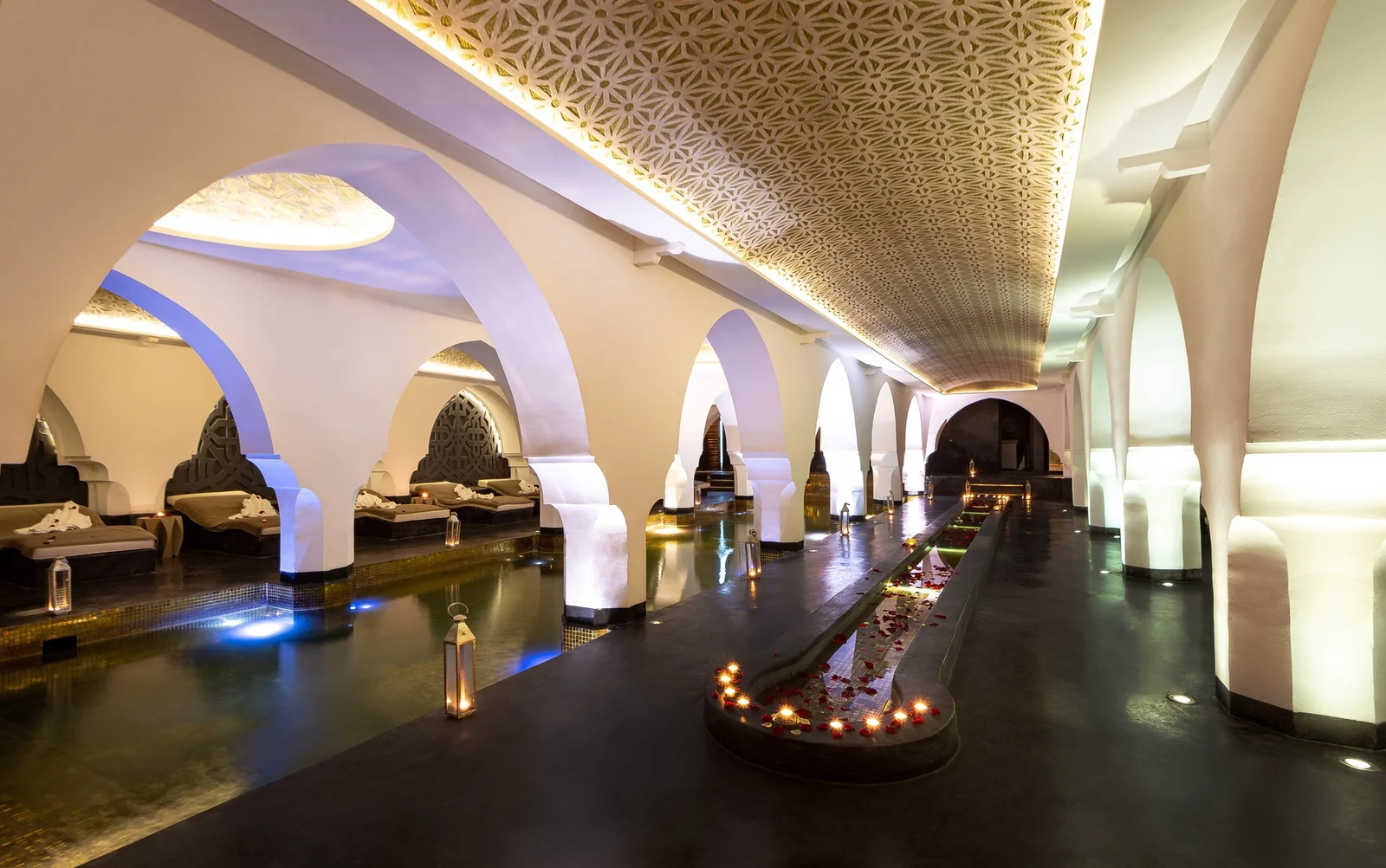 Elisa Spa is a "must". Enter through its vaulted ceilings, lay down in its relaxation lounge while listening to the soft whispering of the main fountain, and follow the path of candles to our exclusive treatment rooms where our experienced therapists will guide you in choosing the treatment for you to attain the perfect balance of soul and body.
EXPLORE OUR
ROOMS & SUITES
Riad Elisa offers thirteen rooms and suites, unique in character and style, overlooking the Riad's main patio. Choose the room category that best suits your needs and get ready to enjoy your stay at Marrakesh.